"I turned around and said 'I trust you' and he didn't say anything, so I just said 'and you trust me too"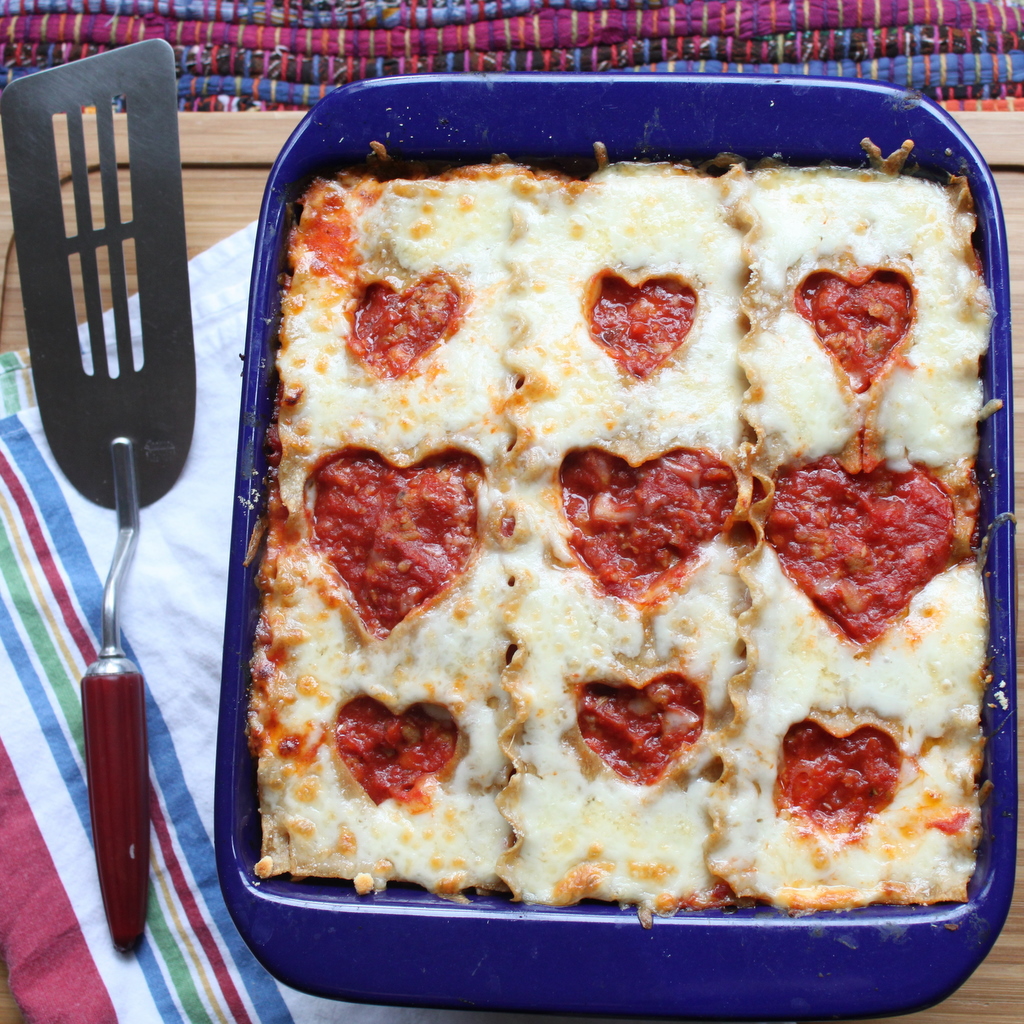 [Note: It is not okay to ever bake a heart-shaped lasagne for anyone]
I am a big fan of reported speech. Reported speech is a great way to get a handle on life. Eavesdroppers, everywhere, should be commended.
So, when my Irish pal reported the above nugget she had picked up from her office back to me I cackled and rubbed my hands together in glee.
Firstly, it is so delicious. Read the quote again. This person has clearly internalised the values of a romance novel to the point at which they are unable to distinguish sentimental romantic literature from the realities of how people actually think and speak on a day-to-day basis. She is acting the part of the heroine of a courtly lovetradition, but the fucking irony is that she's not had this imposed on her- she wants this.
Secondly, it is so fucking tragic. Look what's going on here. She's putting herself out there. What does he respond with? Silence. NADA. RIEN.
His silence is the pretty fucking massive signifier here. In the absence of validation, she fills the silence, constructing a response 'so I just said' that accords with her perceived ideas of romantic discourse.
Thirdly leaving aside all this textual analysis bullshit aside OMFG WTF if this has happened to you recently you need to sort your shit out.
You know that nagging doubt you felt when the dude paused and didn't say anything? That was your cue. That was your amber light. That is when you run. It is exactly like when Miranda says 'he's just not that into you'.
Equally, though, how do you tell when someone is into you? This depressingly shit and unromantic conversation got me thinking of all the genuinely romantic stuff that men have done for me in the past.
Now, I hate cringe. I hate it with a sort-of puritanical ardour. I would (metaphorically, obvz) let myself be burned at the stake of anti-cringe if it meant the world was rid of thigh-stroking matchey-matchey couples posting vom-inducing selfies on Facebook and Instagramming their fucking molten-chocolate lava puddings and fucking Pizza Express two-for-ones.
But this doesn't mean I hate romance. So here's my list of nice shit that men have done for me that didn't make me want to vom:
Holiday romance who paid for half of my flight to Australia and all my accommodation out there, even though they were broke, because they wanted to see me on their year travelling
An ex who, when I accidentally dyed my hair ginger, a.) didn't tell me I looked hideous but that I was 'the most beautiful woman he had ever seen' and then b.) attempted to dye over the red with brown for me  using the two boxes of hair dye I had bought because I have so much fucking hair and then c.) when the brown turned my hair 

black

 

held me as I hysterically sobbed down the phone to my mother and screamed 'I'm hideous' and then spent three hours using his anti-dandruff shampoo repeatedly on my hair because I had read somewhere that anti-dandruff shampoo can strip the hair of hair dye and then d.) spooned me when I finally collapsed, exhausted into bed with wet newly black and extremely dandruff-free hair before e.) waking up early the next morning to help me call hairdressers to see if any of them had any hair-fixing emergency appointments. That was romantic.
The current guy I am dating, who appreciates that I hate romantic gestures (after he took me for a dinner to a fancy restaurant and I loudly and drunkenly slagged off 'fancy restaurants' in front of the squinty-angry-eyed serving staff.) And who realised that 'the most romantic thing I could probably do for you is come clubbing with you', and so when I drunk-texted him at half twelve on a night out with my friendsthat I had not invited him on and was like 'come it's rily fun here lolz xx' he came across London to meet me, even though he had a.) just paid to get into another club with his friends and b.) just paid for the cloakroom and c.) had to pay entry to get into the club I was in and d.) had to then stay awake until 6am even though he had to get up at ten the next day to play rugby and was sober and smiled politely whilst my gurning mates spouted gibberish at him and e.) didn't even get angry when I was too tired to have sex with him when we got home.
Old Man, who used to let me have sex to comedy music, including Dr Dre 'Xxplosive' and Natalie Imbruglia 'Torn' just because I thought it was funny, and who would also put an extra duvet on the bed for me every time I came around and not get angry with me for fake-tanning his sheets but silently replace them and pretend he had not noticed.
Guy from point 2. who, after our relationship had ended, responded to my panicky phone call at 7am on a Sunday morning which basically went along the lines of 'help, I've accidentally taken acid and can't stop tripping and I keep feeling like I need to jump in a lake and also I think the police may be after me because I cut off all of Kim Kardashian's hair' and came across London and held my hand whilst I had a shower and ate mango sorbet and tried to reconnect with reality and not panic every time that flashing Comedy Central advert came on.
What I am trying to say, accordingly, to the girl who've I've quoted at the beginning of this post is basically, omfg you are fabulous and you will find a guy who will reassure you that the police aren't after you for cutting KK's hair and let you listen to Natalie Imbruglia and call hairdressers for you and then get confused about what a half-head of highlights is  and panic and hang up on Toni& Guy.  So ditch that loser. Because he's not into you.